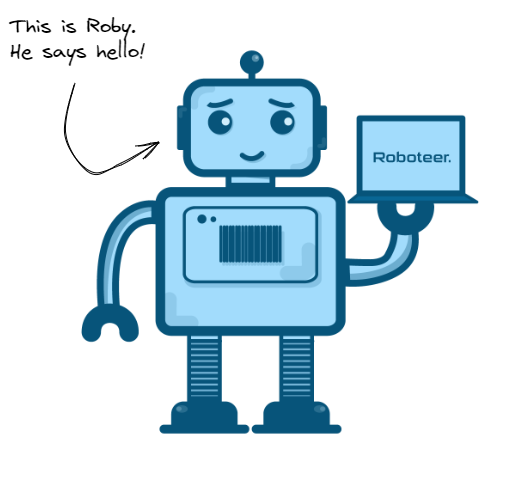 Join the top 10% of businesses who have their operations on autopilot.
Stop hammering away at spreadsheets all day and start doing more of what you love.
Let's Get Started
Structured
In order to be considered for automation, processes should be structured and largely repeatable.
Defined
Your process should have defined start and end points. These can include time, manual triggering or driven by an event.
Computer Based
Automation becomes more difficult if we are having to work across devices. The best automation candidates are processes completed on a computer.
How can you know if your process is suitable for automation?
Book a free process assessment to have your process examined by a qualified automation professional.
Enquire Now
What Are People Saying?
We've been priviliged to be able to help businesses across a wide range of industries get rid of dull, repetitive processes.
I have an existing system that my team work on, but all of the work on there was done manually.
After Roboteer built an automation on top of it, I feel like I've got another employee!
Adam S.
- CEO, Property Management
In every business there are repetitive tasks. These tasks take up either your time, or your money if you're paying someone else to do them for you. We believe that manual repetitive processes have no place in a small business and stop you doing your best work. We automate things so you can spend more time doing what you want to be doing, instead of being chained to your desk!
Sure, we do it all the time. Some of the most common processes we automate include a mixutre of spreadsheet and non-spreadsheet work, often with a lot of back and forth. We're experts in whisking away all of this manual effort and giving you back what's important - your time.
It depends on a few things. We will initially run a free assessment to decide whether your process is suitable for automation. If it is, then we'll proceed with an ROI calculation done for you, free of charge. This will include the cost for our work and any technologies we need to employ in the automation of your process. Rest assured in any case, we only propose to go through with an automation if there is a quantifiable ROI for you within a year.
Average Hours Saved per Process
1000
+
Book a Free Process Assessment
We will run through the process you would like to automate so that by the end of the call you will know:
If your process can be automated
Estimated cost for a digital worker